Tuesday, April 9, 1996
Woke Up: Queenstown, New Zealand
Went to Sleep: Queenstown, New Zealand
---
To commemorate our wedding twenty-one years ago, and subsequent month-long honeymoon trip to New Zealand and Fiji, here is a day-by-day account of our travels. To travel with us from the beginning, start with Tuesday, April 2nd.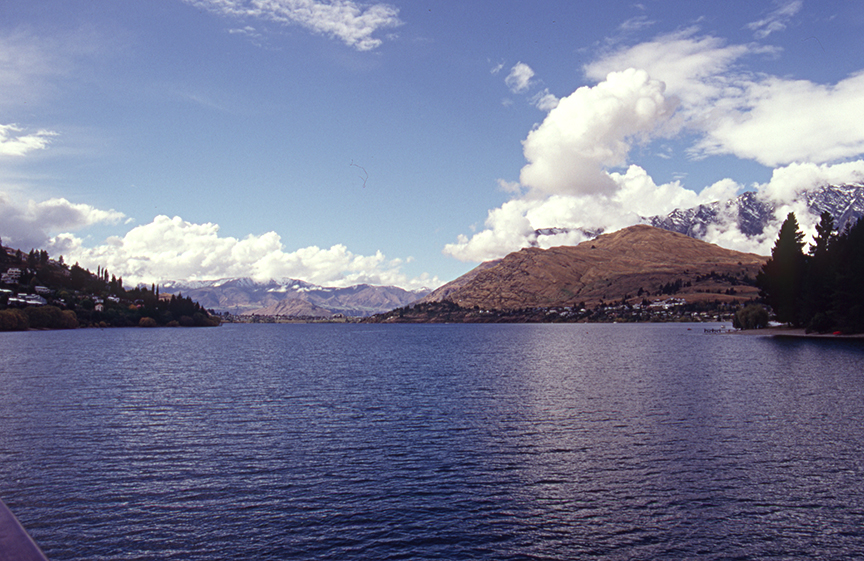 With one more day in Queenstown and our attempt to get to Milford Sound in the rearview mirror, we have a free day in Queenstown. We book ourselves on the Midday Cruise on the T.S.S. Earnslaw, a 1912 steamer that sails Lake Wakatipu. With time to kill before our lake cruise, we head to the Queenstown Gardens. Queenstown delivers again – it's a delightful English garden.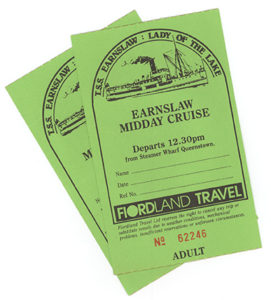 Back into town to Queenstown Bay and our Midday Cruise. It's a bit overcast, but the lake is spectacular. We feel very English today, having spent the morning in the Gardens and the afternoon on an Edwardian steamer. The scenery goes on and on. Queenstown is easy to fall in love with.
As we step off the Earnslaw, the skies open up and it pours. We dive straight off the gangplank into the Pier 19 Restaurant on Steamers Wharf. Might as well wait out the storm and have a late lunch.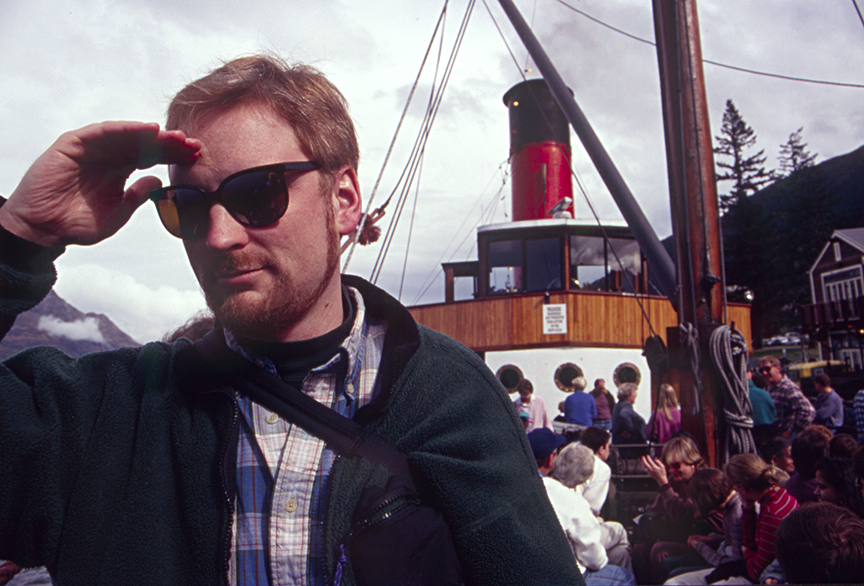 It rains for about three hours, so that's how long lunch lasts. I don't remember much about the rest of our last day in Queenstown, but we did find an oversized sculpture of a kiwi on the wharf. It's our last night at The Stone House, and our last night in Queenstown. This town really sucks you in.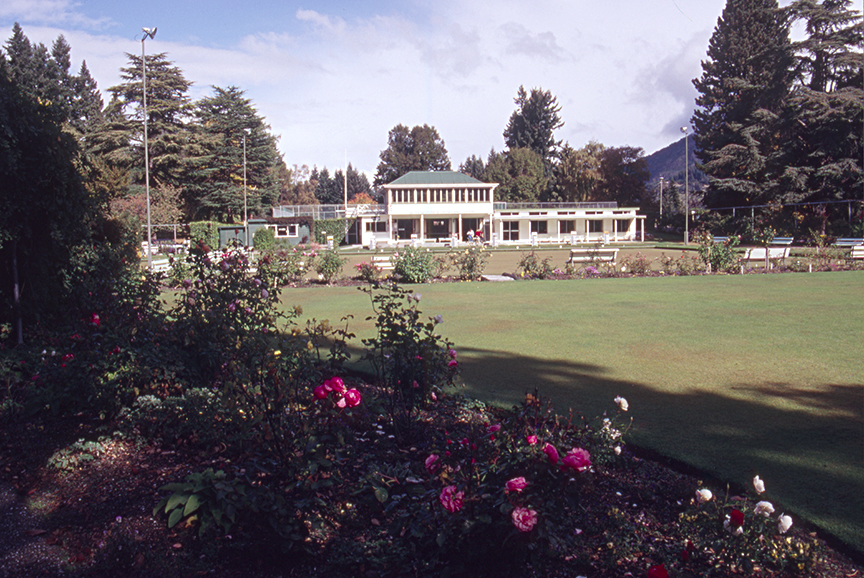 [click any photo to launch a slide show]
At the End of the Day: The Stone House
After 21 Years:
Nothing much has changed from our last day in Queenstown. The Earnslaw still cruises Lake Wakatipu. Pier 19 is still there.
Tomorrow: South to Dunedin