Wednesday, April 10, 1996
Woke Up: Queenstown, New Zealand
Went to Sleep: Dunedin, New Zealand
---
To commemorate our wedding twenty-one years ago, and subsequent month-long honeymoon trip to New Zealand and Fiji, here is a day-by-day account of our travels. To travel with us from the beginning, start with Tuesday, April 2nd.
It's time to leave Queenstown. We're barely a week into our honeymoon, and it feels like we've been gone a month already. Our goal tonight is to get to Dunedin and then explore the Otago Peninsula tomorrow. Our Stone House hosts, Deborah and Grant, assure us it's a stunning drive from Queenstown to Dunedin, and suggest driving through the Ida Valley as a scenic detour. The Ida Valley delivers.
In Dunedin, it feels very Scottish. In fact, much of the drive feels Scottish. The southernmost part of the south island is very Scottish. Dunedin, Ranfurley, Invercargill. Tomorrow we go to Larnach Castle. Where are we again?
Standard picnic lunch in Ranfurley, at a dusty town center. Nice afternoon in Dunedin, on the town square. Overnight at the Southern Cross Hotel. Tomorrow is another big day.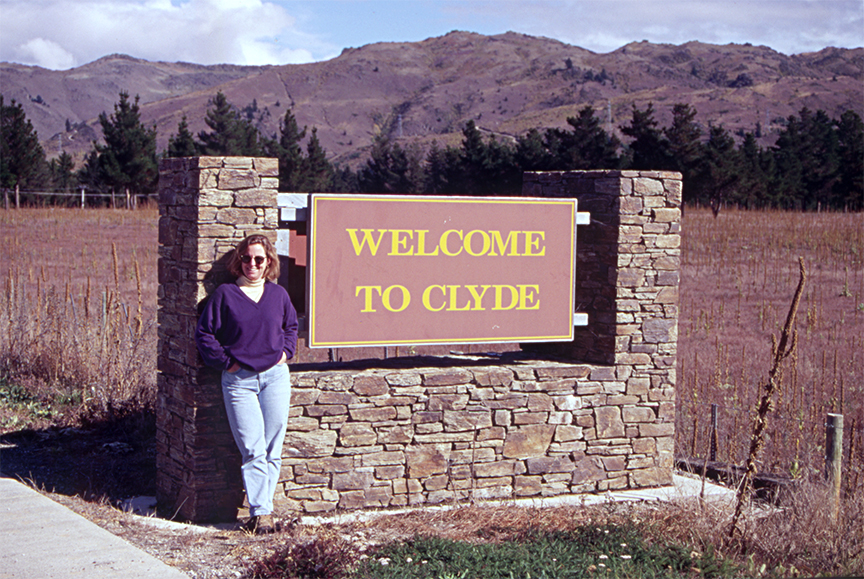 [click any photo to launch a slide show]
At the End of the Day: The Southern Cross Hotel
After 21 Years:
Everything seems intact in Otago. It's comforting.
Tomorrow: Exploring Otago