Thursday, April 11, 1996
Woke Up: Dunedin, New Zealand
Went to Sleep: Christchurch, New Zealand
---
To commemorate our wedding twenty-one years ago, and subsequent month-long honeymoon trip to New Zealand and Fiji, here is a day-by-day account of our travels. To travel with us from the beginning, start with Tuesday, April 2nd.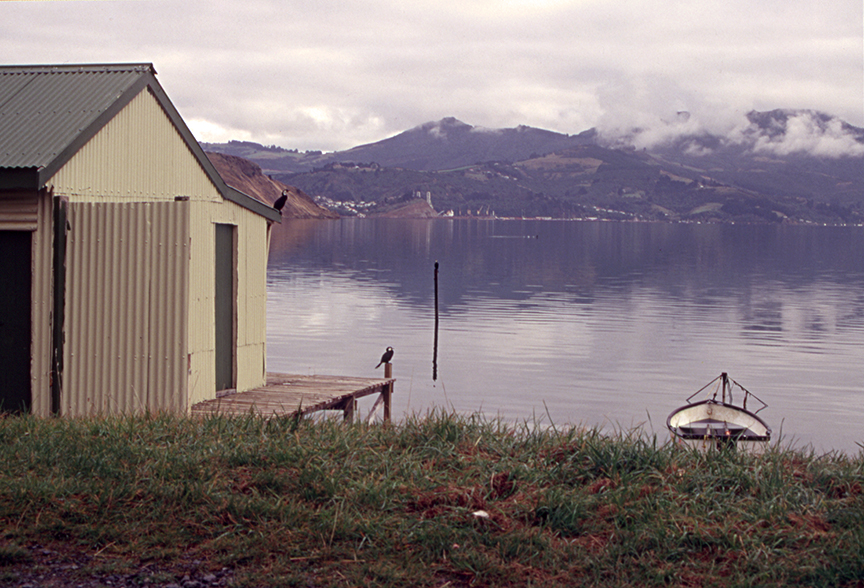 We're up and out early today. We have a plane to catch back in Dunedin in the afternoon, and we want to explore the Otago Peninsula, especially to visit Larnach Castle. We intended to stay at the castle, but it wasn't available in our limited visit time. We're going, though!
There's a bank on the same block as our downtown hotel, and we stop in to cash some traveler's checks. (Remember those?) I receive a pile of bills and change from the teller, and as I glance down at my palm I spot a silver florin coin from the 1940s. I don't know much about New Zealand neumismatism, but I know a silver coin when I see it. Thank you very much for the souvenir. Better than a lucky penny!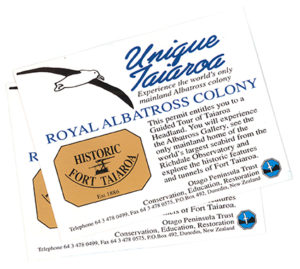 Off on our last excursion in the purple Ford. The Otago Peninsula reminds me more of Northern California than anything. It's beautiful. This drive alone is worth it, even if Larnach Castle doesn't let us in.
We're running early, so we end up driving all the way out to the end of the peninsula to Fort Taiaroa and the Royal Albatross Centre. We learn all about the strange birds that leave their young for months on this rocky coastline while they fish. The chicks just sit on the ground and wait. They are vulnerable to just about every invasive predator New Zealand has acquired, and are endangered as a result.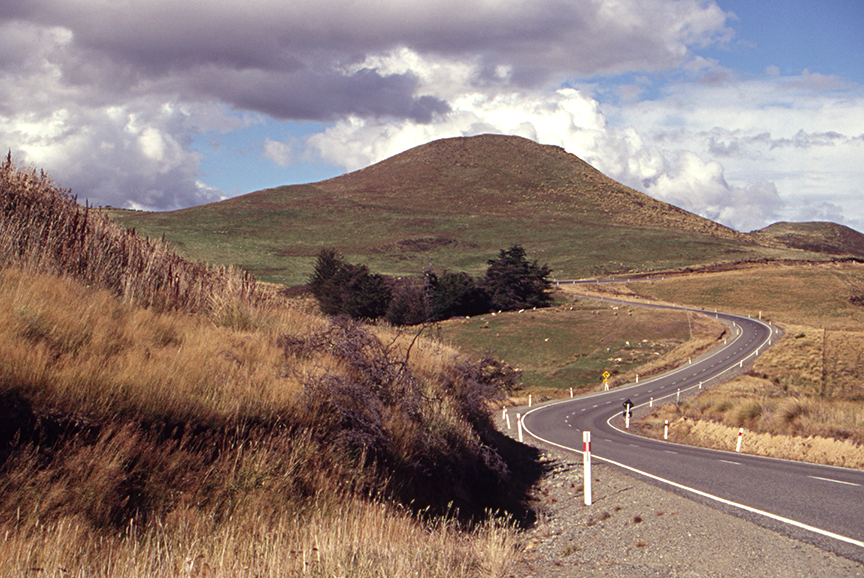 [click any photo to launch a slide show]
Backtracking to Larnach Castle, we have another case of whiplash. Here's a medieval castle, completed in 1874, on a remote peninsula next to an extinct volcanic cone. Look at the castle and it belongs across the moor from Baskerville Hall. Turn around and look at the view, and it's New Zealand all the way.
Back in the film days, it was tough to shoot interiors in natural light. We did our best. The grounds and the view were easier to capture.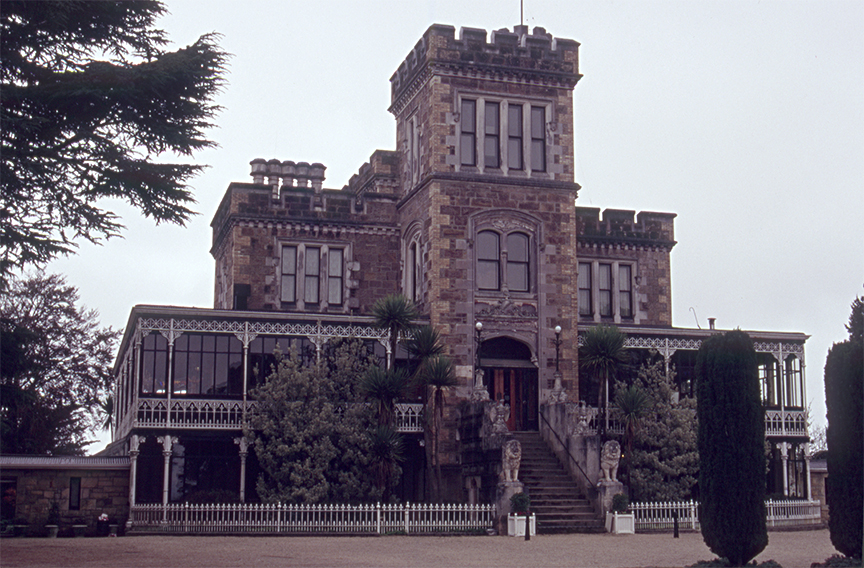 [click any photo to launch a slide show]
We linger as long as we can in the gardens before we have to head back to Dunedin to catch our plane. We're ditching the purple Ford and flying back to Christchurch today, overnighting in a cheap motel. ("Thank you very much. We're very happy.") We're about as far south as we'll get on this honeymoon trip. Tomorrow, we take a train to the top of the south island, and prepare to cross to the north island. To compensate for our cheap overnight experience, we have a fancy dinner at a place called Michael's of Canterbury. It's our first experience with green-lipped mussels. Each one is a meal unto itself!
At the End of the Day: The Alexandra Court Motel
(I can only show driving from one place to the other, even though we took a plane.)
After 21 Years:
Larnach Castle is still there, attracting tourists and school groups. The Royal Albatross Colony is still there, and still endangered. Even the Alexandra Court Motel is still around. Michael's is gone, as is the building it was in.
Tomorrow: The Pacific Coast to Picton