Friday, April 12, 1996
Woke Up: Christchurch, New Zealand
Went to Sleep: Picton, New Zealand
---
To commemorate our wedding twenty-one years ago, and subsequent month-long honeymoon trip to New Zealand and Fiji, here is a day-by-day account of our travels. To travel with us from the beginning, start with Tuesday, April 2nd.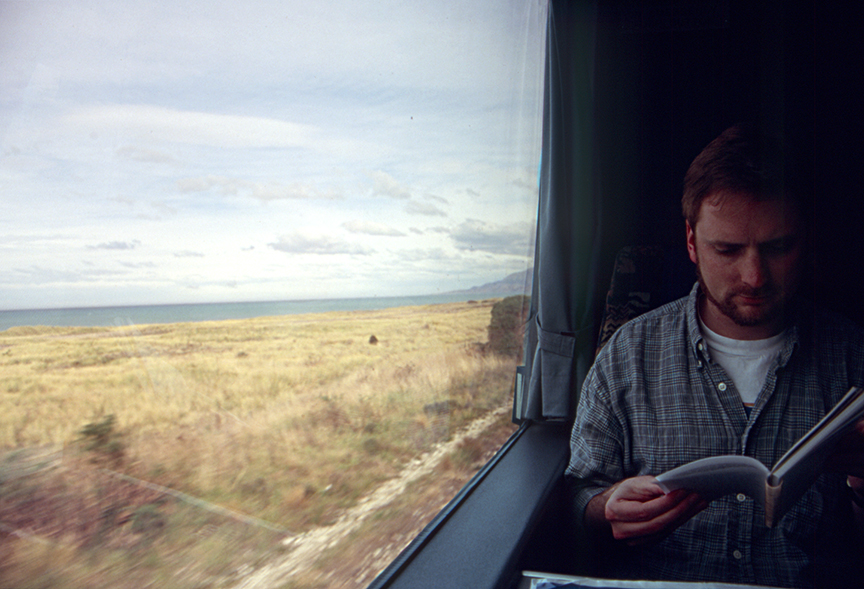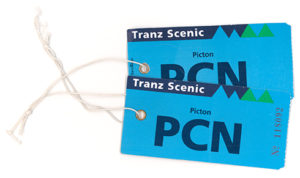 Here we are at the Christchurch (Addington) Railway Station again, but we're going north up the Pacific Coast to Picton, not west to Greymouth. It's before sunrise when we board the Tranz Scenic. We've heard the scenery along this route is some of the best available from a train. This assessment is correct, but we learn it is really difficult to photograph the scenery from a train moving at high speed. Well, the views live on in our memories.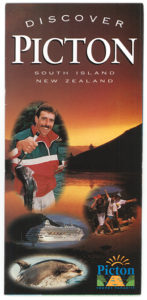 This being our honeymoon, we've agreed there will be no camping, no caving, no ice axes and crampons, and no bus tours/rides. That last one bit us on Milford Sound day, and the bus bite is back. We travel five hours from Christchurch to Picton along the spectacular Pacific coast, and are stopped a half mile short of Picton Station because a shunting engine has derailed on the tracks. We are offloaded onto… a bus… for the last few minutes of the journey. So close!
Picton is wonderful, and we enjoy our afternoon of wandering around downtown, taking in the harbor and the views out to Queen Charlotte Sound. We stumble upon the hulk of the Edwin Fox, one of the oldest sailing vessels to survive to the 20th century.
Back in downtown for a beer after our walk, we are mistaken for German tourists. This is not the first time we have been assessed as something other than Americans, and it won't be the last. It's refreshing to learn we don't stand out as "ugly Americans" or anything. We've encountered a few in our travels.
[click any photo to launch a slide show]
At the End of the Day: Harbour View Motel
(The map will only show a driving route, not our train travel.)
After 21 Years:
The Tranz Scenic, now called the Coastal Pacific, is closed due to track damage from an earthquake in November 2016. The Harbour View Motel is still going strong in Picton. The Edwin Fox is still the world's ninth-oldest ship, and it's still hulking in Picton Bay.
Tomorrow: Queen Charlotte Sound to Wellington